A technical analysis figure that occurs after a dramatic market movement whose shape resembles the flagpole of a pennon. Afterwards, the chart forms the characteristic triangular flag of a pennon. A pennon provides a signal that confirms the existing trend.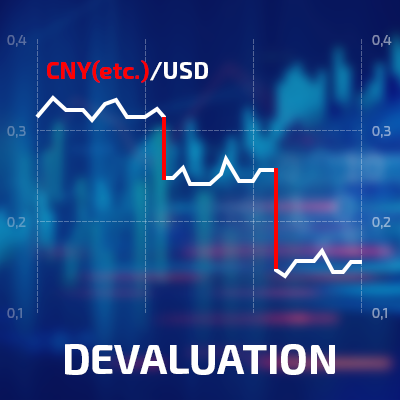 Until now, many often confuse devaluation with inflation, despite the characteristic difference between them. Let's look at what devaluation means.
A macro-economic state in which stagnation or a drop in production is combined with rising unemployment and runaway inflation. Stagflation points to the national economy being either at a standstill or in decline.