FIBO Forex Drive
Forex in your pocket
Take full advantage of FIBO Forex Drive:
Simple registration
Opening of any trading and demo accounts
Account management 24/7/365
Forex training
Up-to-date financial information and analytics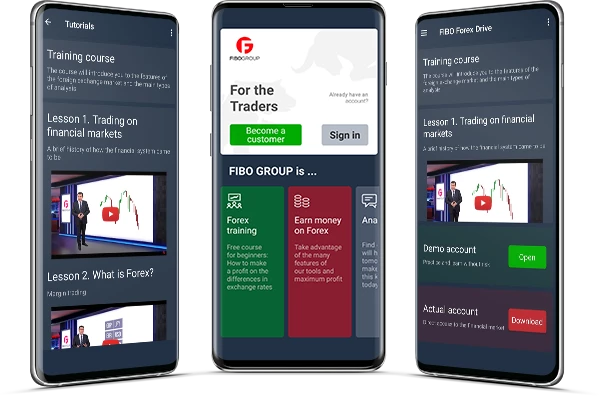 Even without registration, the app offers the following:
"Forex for beginners" Video course
In 10 tutorial videos we will tell you what Forex trading and online trading are, how to make money on Forex, what Forex brokers and a trading platform are for and how to make more money using signals.
Relevant analytics
We review world economic events every day and send push notifications to subscribers about those which are game changers on the market..
Economic calendar
The application has a built-in calendar of events that affect the financial market. Use it so you don't miss important moments
Our analysts' forecasts in text and video format
We assess the ongoing events and consider the most likely scenarios for the development of events.
Customer support chat.
Not sure where to start? Have any questions about choosing an account, depositing or withdrawing funds? We will help you register, open your first trading account and sign up for a training seminar. And we will also answer all questions that you may have during trading.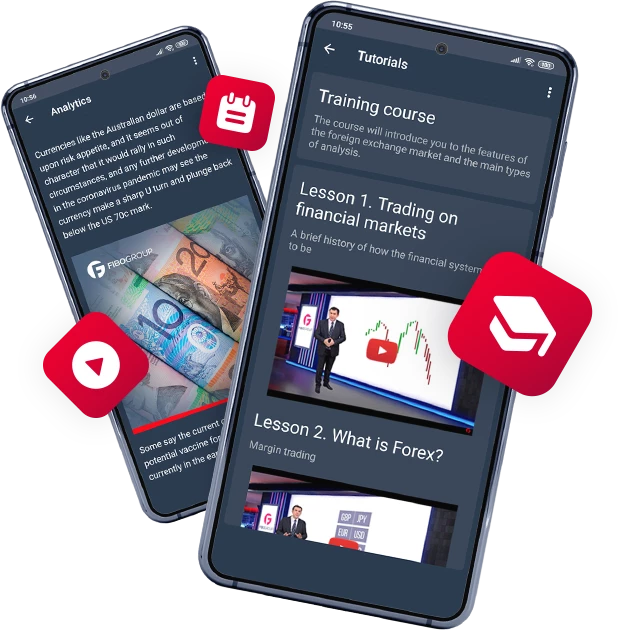 We took care of your safety
Data is stored and processed on secure servers
We only connect secure methods of replenishment/withdrawal of funds
We keep your funds in separate client accounts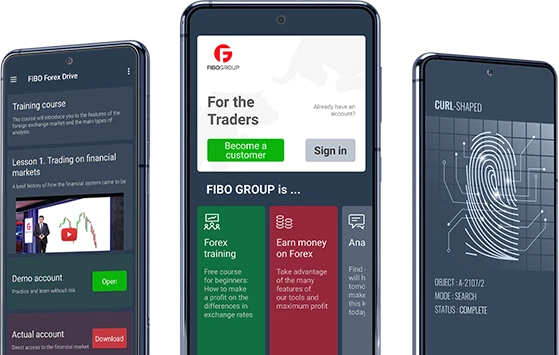 Various deposit and replenishment/withdrawal options
Flexible deposit and withdrawal options
Deposits in EUR, USD, RUR, CHF, GBP and Gold
Deposits in cryptocurrencies