A cooperation of Bitcoin or other cryptocurrency mining resources to achieve a more productive processing of transaction and mining. As a rule, it is a special mining software which unites compute capacity of the participants' hardware. The extracted cryptocurrency is distributed in a direct proportion according to each participant's contribution.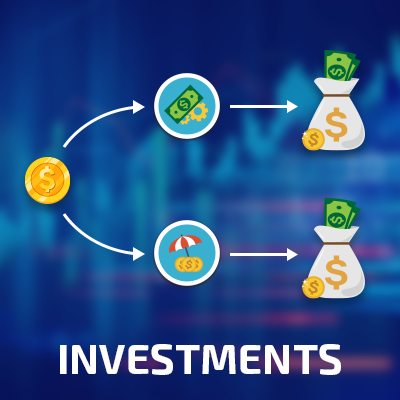 Nowadays, a lot of people still confuse financial investments with their accumulation or saving. And this despite the characteristics, have critical differences between these concepts. You can save money and save it somewhere for a "rainy day." In the bank, under the mattress, it does not matter where, because one day inflation will do its job, and this money will lose its original value or completely depreciate. Investments allow not only not to lose money, but also to also make money.
Denotes a trading strategy characterized by increased risk after a series of losses. It is based on a common misconception that after a series of losses, the probability of winning increases. Most often, the use of such tactics leads to rapid ruin but theoretically, a speculator using Martingale can remain in the black even with frequent losses.