Positions on the same instrument but in opposite directions (buying and selling), opened with a certain time lag for fixing losses on the first open position. If a lock of the same amount is applied, a change in the price of a financial instrument will no longer affect the deposit capital, since losses in one position will be offset by profits in another. Traders often use the lock as a pause needed to assess the market, monitor its dynamics, and make a final decision on which direction to unlock the locked funds.
The difference between the highest and the lowest selling price of a financial instrument over a certain period of time (hour, day, week, year). Forex range denotes the movement of prices within the corridor formed by the maximum and minimum prices.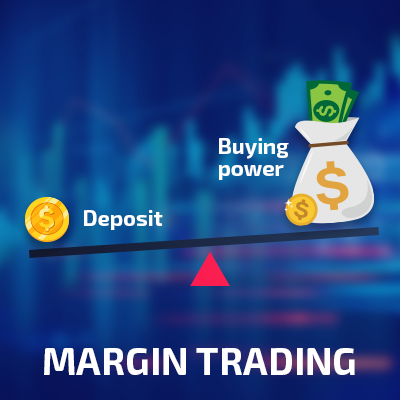 One of the most common concepts in Forex, cryptocurrency markets, commodity and stock exchanges, is margin trading. The concept that many confuse with credit, because they are really similar. However, these are different things. We talk about margin trading and its features.