Current MetaTrader4 versions already have a built-in feature of One Click Trading, but it is disabled by default.
To switch One Click Trading on go to "Tools", click "Options" and select "Trade" tab, there you only need to check the "One Click Trading" box and accept the disclaimer conditions. After you´ve done everything correctly, a new small window shall appear on the chart.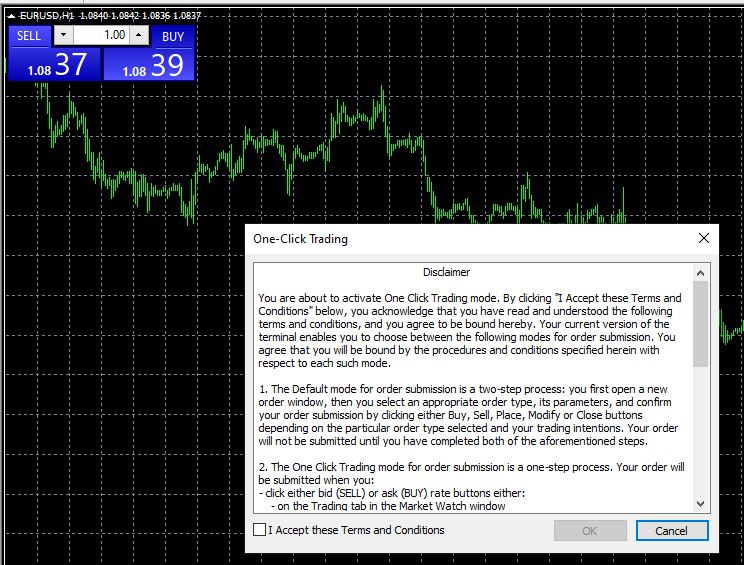 One Click Trading is all set!
The panel is blue when an instrument´s price grows and becomes red when the price falls. Bid and Ask prices are also displayed along with the volumes. Clicking Sell or Buy you may instantly place an order of a selected volume.
Please, pay your attention that One Click Trading does not require any additional confirmations and an order is sent to the server the moment you click the button.